Entreprise: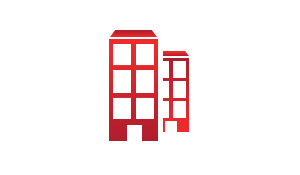 Entreprise Anonyme
Secteur: informatique / télécoms
Taille: Entre 200 et 500 employés

Description de l'annonce:
Linedata is recognized as a global leader in the financial technology market. We need to hire a Network and Systems administrator to be part of the IT team in Tunis, in order to help manage the many diverse systems in our office.
Your main responsibilities are:
- Help maintain and troubleshoot the end user workstations.
- Help provision and deploy end user workstations and laptops.
- Assist with the creation and maintenance of Active Directory and email accounts.
- Analyze, troubleshoot, and resolve system hardware, software and networking issues for local and remote users.
- Assist with hardware and software procurement and installation.
- Help manage and update virtual and physical infrastructure.
Profile:
You have a Bachelor Degree with at least 5 years of experience in a similar position, and are experienced in a Microsoft enterprise environment.
A significant experience is also expected in:
- Installation and management of Windows 7/8/10 and any Windows 2008 / 2012 / 2016 Server operating systems.
- Active Directory Domains, DNS & DHCP administration.
- VMware ESX 5.0 and 6.0 environment (virtual servers, networks and storage) management.
- Microsoft Lync Server administration and troubleshooting.
- Understanding and troubleshooting network related issues. A good knowledge of TCP/IP protocols is needed.
Knowledge in Microsoft System Center, Ruckus Wifi solution, Microsoft Exchange & PowerShell scripting is highly advantageous. A good English level is also required.