Entreprise: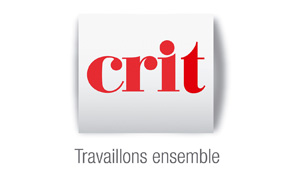 CRIT
Secteur:
recrutement / ressources humaines
Taille:
Entre 20 et 100 employés
Acteur global en ressources humaines: recrutement, intérim, formation et conseil RH.
Description de l'annonce:
We are recuiting for a multinational Oil & Gas Company a Mechanical Supervisor .
Main Tasks & Responsibilities
§ Responsible for maintenance support of planned and unplanned maintenance and associated administration activities.
§ Responsible for supporting the implementation of quality systems that meet the company and contractual requirements and for achieving targets derived from contractual, technical and commercial obligations.
§ Maintain contact with work related partners and report to Plant Support Manager.
General Tasks & Responsibilities
§ Arrange and organise local subcontractors to perform tasks under the company direction
§ Work closely with the field service and inspection personnel to ensure coordination and cooperation between all parties.
§ Provide direct technical guidance and support to the Customer's staff on relevant maintenance matters
§ Analyse incident reports and suggest necessary actions
§ Analyse operational data relating to any contractual guarantees and obligations and, if necessary, recommend corrective actions
§ Advise and assist the Customer in planning and executing relevant maintenance activities.
§ Identify initial spare parts, consumables and tools for planned maintenance
§ Help the Customer in selecting tools and equipment required for maintenance
§ Assist in determining relevant training for Customer's staff and its subsequent implementation.
§ Comply with customer as well as the company O&M and legislative HSE requirements relevant to assigned duties and responsibilities
Education, Training, Qualifications
§ Apprenticeship as mechanic for heavy machinery or Mechanical Engineering MSc/ BSc degree
§ Substantial knowledge of engineering practices, functions and processes involved in the operation and maintenance of a Power Station
§ Knowledge of the type of Power Station concerned
Experience and Work-Related Skills
§ Three years experience as mechanical supervisor on a heavy duty gas turbine.
§ Ability to lead a mechanical shift crew (for A and B- Inspections)
§ Handling of machine tools (e.g. lathe) for modifications, repair and production of small spare parts
§ Able to work unsupervised on mechanical tasks at the Power Station as needed
§ Competent with MS office software
Interpersonal and Social Skills
§ The ability to speak and communicate effectively in English.
§ Good organisational skills and the ability to manage local contractors in the completion of inspection tasks.
§ Open to criticism, able to handle conflicts