Entreprise: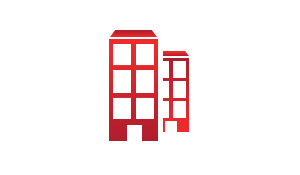 Entreprise Anonyme
Secteur: informatique / télécoms
Taille: Entre 20 et 100 employés

Description de l'annonce:
We are a visionary company in the Martech born from the merger of two companies Splio and D-AIM, and ready to transform customer marketing in depth with a unique SaaS platform :
* Over 250 employees and 5 offices in Europe and MENA
* A customer portfolio of over 500 brands, from midmarket companies to large corporations in 4 key industries (retail & e-commerce, telco, banking-insurance)
Our product vision is to offer brands and B2C companies the best SaaS AI powered marketing platform to empower their consumers in a singular way.
We call it Individuation Marketing because our clients can singularize their communication person by person: no more segment, each person is a segment. Behind the scenes is an amazing 100+ tech team leveraging the best of Data Science, Artificial Intelligence, Big Data, and Infrastructure skills to scale in the Cloud.
It is packaged as an arbitration intelligence that identifies the best possible communications through trade-offs between objectives, constraints, and opportunities.
Our platform gives back to marketing teams their central role of branding strategy and creating high-value content for our clients, while the platform focuses on automating the tasks that humans can no longer handle when addressing hundreds of thousands or even millions of consumers.
To support that ambition, our Tunisian Office, based in Tunis, is looking for a Sales Manager to manage a Telecom Accounts portfolio.
Your challenges:
Prospect and qualify new sales leads to ensure the quota plan objectives
Develop and implement action plan regarding the commercial strategy
Manage portfolio of enterprises strategic accounts through the entire selling process
Succeed in managing high complexity and value deals collaborating with our internal teams across market experts, project manager, partnership, marketing and product teams
Develop and nurture client relationships, always acting as a trusted partner
Serve as the voice of the customer and collect feedback to drive continuous improvement across all areas including product
Requirements:
The ideal candidate will have:
Minimum 4+ years of sales experience in the tech industry
Prospecting skills
Skills to sells a SaaS solution using solid arguments
Good understanding of Telco industry practices and trends
Performance oriented
Interest in increasing customer satisfaction and deepening customer relationships
Demonstrated work ethic and consistent over-achievement
Fluent in English
Why Should You Apply to Splio?
The opportunity to join a recognized and fast-growing B2B SaaS/MarTech environment : Our mission is focused on empowering our clients in a singular way and creating better experiences for consumers in the Telco Industry in the digital world, through the best IA technology.
The chance to join a growing team committed to reach a strategic corporate goal, a competent and caring company.
The assurance to interact with quality people, to act as an advisor to customers/prospects and to offer a rich, complete and forward-looking solution
We invest in our employees through career development & opportunities, social events and competitive benefits.