Entreprise: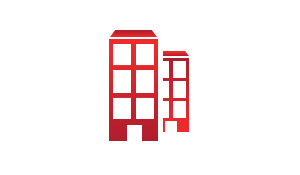 Description de l'annonce:
We are looking for a Frontend Engineer to influence the future of our technology and services. In this role you'll work closely with the team and evolving the frontend practice at Siyou.
A suitable candidate will have:
Develop data-rich UIs based on web technologies that allow users to understand performance of their software and make optimization decisions.
Collaborate with distributed product teams to understand product requirements and use cases, and come up with solutions that strike a balance between competing needs.
Iterate rapidly based on user and product management feedback.Ability to codify best practices for future reuse in the form of accessible, reusable patterns, templates, and codebases
Experience with Angular and Javascript.
Must be fluent in English.
Mandatory skills and requirements:
BS or MS in EE, CE, CS, Systems Engineering, or equivalent experience.
Independence, self-sufficiency, and a strong sense of ownership and accountability over your work.
An understanding of the importance of prioritization and how to balance competing needs.
Strong background in JavaScript.
Desirable skills and requirements:
Expertise in modern frontend frameworks such as React, Vue.
Strong background in TypeScript.
Experience working with distributed teams.