Entreprise: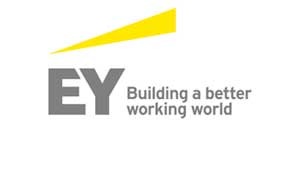 ERNST & YOUNG
Secteur:
comptabilité / gestion / audit
Taille:
Entre 200 et 500 employés
Description de l'annonce:
Description de l'annonce:
As part of our Strategy practice, you will work with our clients to help solve their toughest strategic challenges and deliver insightful recommendations that are rigorous in their grounding, creative in their selection, distinct to each client, and practical in their ability to be taken to market. As a supply chain professional, you'll work with business leaders to provide insights into supply chain transformation, sourcing, procurement, inbound logistics, engineering, manufacturing, final assembly, and product service and delivery. Through formal and on the job training, and experience of working with a range of global organizations, we'll help you achieve your potential. You will help build insight and action plans around competitor intelligence and industry trends to ensure our clients remain forward thinking and agile. And you will be skilled at working with and through clients to ensure that they have full ownership of analysis as well as implementation.
Typical projects the team is directly involved in, include, though is not limited to:
· Transform Supply Chains through a cross-disciplinary approach
· Review, improvement, and assessment of Supply Chain & procurement functions
· Growth strategy, including market sizing, competitive analysis, and scenario planning
· Distribution strategy, including multi-channel and digital, as well as sales force effectiveness
· Research—customer, industry—to deliver industry leading thought leadership and to support client engagements
· Data analytics
· Digital strategy
· Product portfolio review and new proposition development
In this context we are looking for an experienced strategy consultant to be hired as a Senior consultant.
Responsibilities and required skills:
· Ability to independently and effective structure and manage large and complex work streams and/or entire engagements, which includes:
· Workplanning and project structuring
· Storyboarding
· Coaching and development of junior team members and managing commercials (pricing, billing, margin management)
· Ability to build effective, long-lasting relationships with clients
· Development of an internal network that enables you to leverage and deploy the deep subject matter expertise of EY team members
· Creation of impactful though leadership for use in business development, engagement delivery, as well as marketing to build EY's profile.
· Contribution to the building of the strategy team, including hiring, training, and management of team operations (staffing, recruiting, financials, team events, mentoring)
Qualifications/skills you'll need:
· Outstanding academic record including a bachelor's degree (with an emphasis on Engineering, Business, Supply Chain or Logistics), a graduate degree is preferred
· 3 to 4 years years of experience as a management consultant or other relevant working experience is a requirement, preferably including 1-2 years in leadership role
· Strong track record with a Tier 1 Strategy consultancy
· Experience with improving procurement performance for large-spend organizations with complex procurements.
· Preferred candidates will demonstrate experience with managing strategic sourcing activities, preferably for construction and infrastructure programs.
· Experience of leading teams through challenging Strategy projects or relevant transferable experience
· Familiarity with leading supply chain and procurement technologies
· Evidence of strong innovation, problem-solving and structured thinking skills
· Ability to analyse complex challenges and deliver insightful, practical solutions
· High degree of commercial acumen and familiarity with strategy frameworks and methodologies
· Evidence of strong client handling skills, and impact with senior stakeholders
· Ability to influence and persuade clients and stakeholder to gain support for major changes and key decision
· Excellent oral and written communication skills in French and English