Entreprise: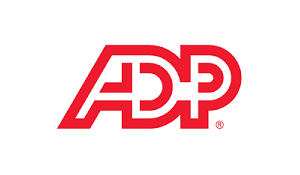 ADP ES TUNISIE
Secteur:
recrutement / ressources humaines
Taille:
Entre 200 et 500 employés
ADP, spécialiste des services pour la gestion de la paie et des ressources humaines Automatic Data Processing, Inc. (NASDAQ: ADP), compte plus de 570,000 clients dans le monde.
ADP capitalise aujourd'hui près de 60 ans d'expertise au service des entreprises à travers le monde en leur offrant des solutions adaptées à leurs stratégies RH.
Description de l'annonce:
Purpose :

ADP builds a trust-based relationship with our clients and guides them on how to get the most from our Human Capital Management (HCM) solutions. We stand for our Vision to "Be the world's authority on helping organizations focus on what matters". We're the go-to team. The problem solvers and solutions providers. Ready to anticipate, respond and exceed expectations.
Our GV Payroll Specialist actively contributes to ADP continuous success by helping leading multinational companies to manage their employees' life cycle from recruitment to retirement. The position holds a key role participating in or leading process/business improvement activities and projects.
Function :
The role of the GV Payroll Specialist is to process the payroll for clients according to country legislation and acting as their point of contact for payroll-related topics. In addition this role is responsible to maintain up to date knowledge and expertise of statutory legislation and ADP systems and tools.
Key Responsibilities:

Produce timely and accurate payroll according to ADP processes and agreed KPIs/SLAs
Produce year end statutory reports
Participate in advanced testing and validation as required for product updates, configuration changes, assist implementation during testing phases/parallel processing/UAT according to ADP best practices
Act as day-to-day liaison with client designated contacts for payroll-related processing and resolve advanced client inquiries in required language
Maintain up-to-date payroll and business process documentation (Payroll Procedure Manual, Payroll Checklist, Year End Checklist)
Provide knowledge support
Education :

Bachelor degree or master degree Finance
Skills and Relevant Work Experience Required :
· Communication skills (verbal, written) in English (B2) and local service language
· User level experience with Microsoft Office Suite (Outlook, Excel, Word)
· Client service attitude
· Operational flexibility: work independently, collaborative and team oriented
· Trouble shooting and problem solving skills
· Analytical, logical and procedural skills
· Accuracy and great attention to detail
· Ability to manage time and priorities effectively and efficiently to meet deadlines
· Advanced level knowledge, meeting requirements based on skill matrix (CRM, ADP tools, soft skills)
· 1+ years' SAP payroll processing experience or 2+ years' experience of local payroll processing
· Advanced
local legal knowledge