Entreprise: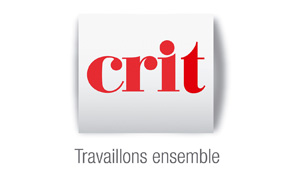 CRIT
Secteur:
recrutement / ressources humaines
Taille:
Entre 20 et 100 employés
Acteur global en ressources humaines: recrutement, intérim, formation et conseil RH.
Description de l'annonce:
crit recruits for his client's account a finance Associate:
She/He will assist our NA Finance team in the execution and control of financial activities with the objective to ensure conformity with Legal, Tax and Corporate requirements as well as to provide reliable and consistent follow up and reporting. The incumbent ensures execution of identified projects and day-to-day operations in an effective and efficient manner.
Main areas of responsibility:
Handle accounting transactions in accordance with IAS/IFRS & local requirements to ensure full compliance with local policies.

• Coordinate with the Finance Controller to follow up financial processes related to the daily running of the office, to ensure close compliance with local regulations & policies.

• Manage intercompany transactions and ensure timeline billing of the operating & marketing expenses.
Assists the FP&A Manager on the computation of the materials cost & transfer prices, in order to monitor costs and profitability, and analyze variances vs. plan & standards.

• Prepares the royalty invoices & follows up incomes recovering,

• Coordinates with local team for computation & booking of Marketing & Merchandising costs.

• Texte source

• Guarantee close follow up of the distributor financial performance and perform periodic reconciliation in comparison to agreed budgets.

• Follow up material deliveries plans and actuals in order to be in line with the contractual terms and customer requirements
Other tasks:

• Assists the FP&A Manager in the preparation of the financial planning information, which includes sales figures, pricing, expenses up till P&L, balance sheet, in order to facilitate business decision making and risk management.

• Prepares periodic financial reporting & analysis to assist Management make a better evaluation of the achieved results in comparison to agreed targets and plans.

• Maintains a good relationship with local partners to support business continuity.

• The incumbent should be available to perform any other tasks given by his line Manager or the Management.
Skills & qualifications:
University Degree in Finance (additional Business education is a plus)

- 3-5 years in multinational environment
French & English required; Arabic is a plus.

Computer fluency in MS applications and Accounting Software (PC Compta, Sage, or others).