Entreprise: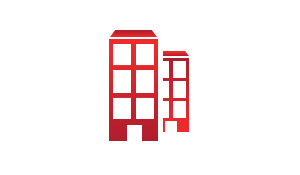 Entreprise Anonyme
Secteur: informatique / télécoms
Taille: Moins de 20 employés

Description de l'annonce:
iCOVER is a multinational company headquartered in Paris and with a presence in several countries around the world that provides international wholesale background screening solutions. Our services are focused on pre-employment screening checks for individuals across the world. These activities are performed in accordance with the applicable data protection laws. https://www.icover-services.com/about-icover services/
---
We are looking for an innovative, highly organized and result driven professional to join our team.
The Quality and Support Analyst is responsible for:
● Supporting the development, planning, design and execution of our products.
● The successful candidate will work closely with various departments at the request of the team manager to properly treat incidents in due time and form.
● Performing and validating test cases based on quality requirements, and recommending changes to predetermined quality guidelines.
● Drafting process instructions and ensuring that the end product meets the minimum quality standards, in a fully functional and user-friendly way.
---
What you will be doing - Regular activities for this role will include:
● Handling incidents in due time and form.
● Making recommendations for the implementation of remedies to prevent or fix issues.
● Creating, reviewing and refining user experience documents.
● Participating in diverse meetings with the team, can be invited to meetings with other departments such as IT or Delivery.
● Monitoring of any changes or situations impacting the services provided by the company, such as change of requirements, source and way of processing, case management, holidays notifications, etc. and, communicate them to the Manager as well as to other internal stakeholders, when applicable.
● Storing and updating of product information (including providers details) in the different company's systems.
● Maintain working knowledge of quality standards.
● Conducting regular audits that focus on proposing plans to ensure the quality levels adhere to the organization's policies. To be handled by using the internal procedures established for these purposes such as Partner Compliance Questionnaire, Due Diligence and Performance review. This includes monitoring the contract's terms and conditions accuracy.
● Designing and proposing testing plans for products and services.
● Identifying procedures and scenarios for the quality control of products and services.
● Processing product reviews and informing the team manager of errors.
● Communicating quantitative and qualitative findings from test results to the team manager.
● Monitoring efforts to resolve product issues and track progress.
● Ensuring that the final product satisfies the product requirements and meets end-user expectations.
● Spotting areas for improvement to enhance the product's efficiency.
● Researching the current market for similar products and comparing results.
● Any other activities assigned by the management in compliance with the applicable legal requirements.
---
How we expect you to behave :
● You comply with company standards on conduct, professionalism, brand reputation, confidentiality and standard health, safety and security processes. This includes use of the company systems as intended.
● You are commercially focussed and use company resources wisely with a focus on increasing the overall profitability of the business and reducing costs.
● You manage your own personal development to keep your skills current and at pace with the market. ● You pay attention to your communication and are responsive to colleagues. You challenge inappropriate behaviours in others constructively and positively.
● Escalate concerns/issues to manager when outside of area of responsibility.