Entreprise: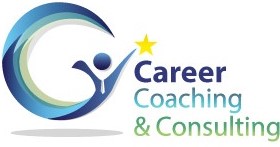 Description de l'annonce:
Position Description
Support the Group Supplier Quality Leader in the development of new and existing suppliers as per company's Quality requirements. Use established sourcing selection, APQP, PPAP and problem-solving tools to ensure repeatable parts of the required standard. This role reports to the Group Supplier Quality Leader and site Quality Manager.
Key Responsibilities
* Ensure new suppliers are aware of company standards and expectations
* Develop new suppliers to enable them to satisfy company requirements
* Link with all sites across the group
* Lead problem solving activities to ensure root cause is established and corrected/prevented from re-occurrence
* Instigate proactive actions to enable supplier to improve their quality performance
* Provide guidance and or training on company standards, quality tools and problem solving as necessary
* Recognise suppliers that perform better than expectations
* Travel to all group sites
* Audit local and Group suppliers (ISO 9001:2015)
* Collate and report Supplier KPI's to Group Supplier Quality and Management Teams.
Skills and Experience
Requirements
· Bachelor's Degree required preferably Electrical Engineering or other engineering/electrical discipline (or equivalent)
· Computer literate
· Excellent communicator both written and oral
· Knowledge of quality tools (APQP, PPAP, MSA, SPC, FMEA, PCC)
· Auditing skills (certified lead auditor to 9001:2015, preferable)
· Data analysis
· Experience working in an electrical manufacturing environment
· Lean Tools / Six Sigma Problem Solving experience preferred.
· Microsoft Project experience preferred.
· Understanding of product data management system and ERP preferred
· Core Tools – APQP, PPAP experience preferred
Behavioural Characteristics
· Energetic and focused. Highly motivated self-starter that delivers results on time and with high quality.
· Confident within scope of responsibility- takes the initiative to address challenges
· Leadership – earns and maintains influence among peers and superiors; persuasive and understands the critical unique importance and value of the role.
· Credibility – viewed as valuable strategic member of the quality team.