Entreprise: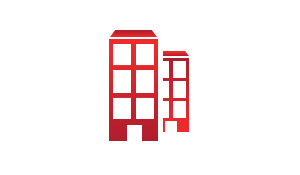 Entreprise Anonyme
Secteur: comptabilité / gestion / audit
Taille: Moins de 20 employés

Description de l'annonce:
We are looking for our digital account manager.
Your key responsibilities will include the following:
● Maintain a strong relationship with the client and address issues, concerns, or questions in a
thoughtful, timely manner.
● Display dedication, commitment, and compassion in servicing clients and ensuring their success.
● Assist in creating Digital Marketing strategies for your clients Advertisers aligned to the expected
KPI's.
● Work hands-on on White glove (high-value) accounts across all platforms
● Tracking, measuring, and analyzing key account metrics such as proposal conversion rates,
eCPM, CTR's, Order values, etc.
● Based on the client feedback, provide inputs to the internal Product and technology teams for
further enhancements.
● Be product and data-driven by providing real-time solutions to your clients. Work with the internal
product teams to ensure that the clients are utilizing all AX products and assist in adoption of new
product launches across clients and their markets.
● Work with the Ops Managers and training teams to upskill the Ad Operations team for your
accounts by identifying training needs
● Manage campaign SLAs and Quality metrics for your accounts
● Work closely with Ad Operations team to enhance team performance and introduce
industry-based best practices
● Drive monthly/quarterly business reviews with the client with the aim of highlighting past
performances and also discussing future road maps for the relationship
We offer a competitive package and flexible working conditions