Entreprise: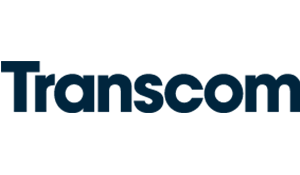 TRANSCOM
Secteur:
call center / télévente
Taille:
Plus de 500 employés
TRANSCOM WORLD WIDE
Nous assurons une gamme complète de services (Réception des appels) en langue Française, Italienne, Anglaise et Allemande pour le compte des clients internationaux à partir de nos deux sites en Tunisie et d'autres implantations européennes «near shore».

Tout au long de ces dernières années, Transcom a acquis une grande expertise dans le cadre de ses partenariats avec des marques et entreprises leaders mondiaux dans divers secteurs d'activité:
Services financiers

Transcom gère la relation client pour l'un des principaux acteurs du marché du paiement en ligne.
Logistique/E-commerce
Transcom assure le support du service clients de l'un des plus grands intervenants mondiaux dans le commerce et logistique par internet.
Voyages & Loisirs
Transcom gère les relations client de l'une des agences de voyages en ligne européennes les plus importantes.
Description de l'annonce:
The Operations Manager (OM) is responsible for the integral management of its business units, guaranteeing the attainment of the operating and business targets set and being a link between CSM/MCM and BMs when needed. The OM is responsible for the daily contact and reporting to Clients.
The OM has the P&L responsibility for the service lines that he/she is managing. He/she must achieve the profitability levels set in the annual budget, through effective leadership, and by satisfying the work teams.
The OM makes sure the quality of the services integrating the Client's global activity and the correct execution of KPIs, acting as the main go-between of the operating services and the Client Organisation
Responsible for the operational management of the CRM/CMS services in line with the contractual and service level agreements set up with the assigned Client.
Manage Client governance and operations support processes.
Identify issues at the earliest possible stage and escalate forecasted issues immediately with a summary of expected impact and actions taken to address.
Participate in new Client setups and facilitate for the sales department whenever needed for new client deals.
Ensure regular and proactive contact with the assigned client, in all aspects of the production process, to improve and extend existing services with the Client: follow up meetings, quarterly business reviews, incidences management process.
Support the account strategy and related account plan in line with the objectives of the Client,
Lead managerial employees, both in a support function and in operations, to support their daily work and develop their performance.
Ensure that workflows and production process are performed by the correct skilled personnel, delivering optimal outcomes.
Ensure forecast demand of personnel and follow up on recruitment. Coordinate with HR that all required production staff is recruited in due time and form.
Ensure that operational KPI's are correctly measured, adjusted and follow-up, to offer realistic data at all times. Make sure KPI's attainment is according to reliable data delivered by BST.
Implement effective performance management procedures at individual and team level,
Participate in local and global projects.
Supervise analysis of portfolios and planning of adequate production process, matching client expectations with available resources, skills and P&L requirements.
Supervise that business-specific legal requirement are met at all times.
Requirements
Professional qualifications/Specific knowledge
Minimum studies: University diploma or degree (Business Administration and Management, Economics or similar) or equivalent higher qualification.
Knowledge of the Client Organisation product is an advantage.
Specific training and/or work experience in Contact Centre management, commercial strategies and sales techniques is an advantage.
Office package (Word/Excel/PowerPoint): High level.
Google Apps: High level.
E-mail Communication: High level.
Information technology
Office package (Word/Excel/PowerPoint): High level.
Google Apps: High level.
E-mail Communication: High level.
Languages knowledge (CEFR Proficiency based)
French: C1 Level
English: C1 Level