Entreprise: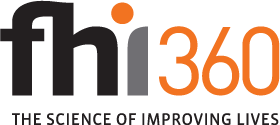 FHI 360
Secteur:
autres
Taille:
Entre 100 et 200 employés
Description de l'annonce:
Period of Performance: 10 – 30 September 2021
Expected Level of Effort: 20 Days
Place of Performance: Remote
1. Program Background
ACEA Tunisia (Action Collaborative pour les Exportations Artisanales, or "Collaborative Action for the Export of Handicraft Products") is a 6-year project funded by the U.S. Department of State and implemented by FHI 360. Its goal is to help artisans, especially those who are socially or geographically marginalized, to commercialize their products, and hence promote greater social and economic equity. Where possible, the project places a special emphasis on assisting artisans to export.
ACEA Tunisia project is helping to empower artisans and local communities by guiding and advising them using a cluster approach. Members of the Cluster (beneficiaries) meet in workshops and work in groups to learn and share various skills, in conjunction with relevant support entities and technical experts.
To date, ACEA Tunisia has launched cluster development activities in two sectors in Tunisia:
· The Wiki PAM cluster in Northwest Tunisia, for essential oils and related natural products. www.wikipam.org
· The Oleart cluster in Sfax & Sidi Bouzid, for olive wood kitchenware and tableware. www.oleart.org (website under construction)
2. Objective of Consultancy
The consultant will write search engine optimized content in both English and French for the Oleart website.
The content should appeal to the interests of the target market of Oleart (Olivewood international buyers)
This involves:
1) Conducting Keyword research about the most used terms by the target audience in search engines.
2) Analyzing and defining a list of the important Keywords (English and French).
3) Writing the SEO content of the website in French.
4) Writing the SEO content of the website in English.
The consultant will work in collaboration with the marketing team that will provide the design and the detailed sitemap of the website. (Approximative text length of each section, buttons, headlines, CTAs)
The estimated number of words is around 800 for each language. (Including Title, headlines, sections text, buttons, CTAs…)
3. Deliverables
Task

Deliverable(s)

LOE (days)

Due date

1

Conduct keyword research & define a list of the most searched keywords by the targeted audience.

Keywords list in French

Keywords list in English

2

12 September

2

Write the SEO content in French for the design provided by the marketing team.

A document containing the content of the website in French (~800 words)

9

21 September

3

Write the SEO content in English for the design provided by the marketing team.

A document containing the content of the website in English (~800 words)

9

30 September

Total

20
4. Required Skills and Qualifications
· Demonstrated 3 to 5-year experience in marketing, communications, or another related field is required.
· References of similar work are required (SEO content in English and French)
· Oral and written proficiency in English and French is required.
· Oral and written proficiency in Arabic is a plus.
· Experience in the olive wood sector is a plus.
Criteria/Qualification for Evaluation
FHI 360 intends to award an Independent Consultant Agreement resulting from this solicitation to the responsible candidate whose offer best conforms to this Scope of Work. Award will be based on the candidate that is most advantageous and represents the best value to FHI 360. Best value will be based on the following selection criteria:
| | |
| --- | --- |
| Criteria | Weight |
| CV, 4-5 References of similar work, writing samples in published websites | 40% |
| Price (daily rate) | 50% |
| Delivery date | 10% |
| Total | 100% |
5. Level of Effort and Remuneration
The Consultancy will consist of a maximum of 20 working/billing days (1 day = 8 hours) between September 10, 2021, and September 30, 2021.
The Consultant will be paid upon submission and approval of deliverables, up to but not to exceed 20 days. The consultant will submit a signed timesheet for processing and payment.
6. Submission Instructions
Interested candidates must send the following application documents to tunisprocurement@fhi360.org with the subject line "ACEA Tunisia – SEO content writer". The due date for submission of documents is August 30, 2021.
1. An updated Resume/CV
2. 4 – 5 References of similar work (SEO content samples written in English and French).
3. A completed FHI 360 Biographical Data Form (can be found on the FHI 360 website here: http://solicitations.fhi360.org/ConsultantSolicitation.aspx) with current daily rate and salary history, and proposed daily rate in USD for completion of the work defined above.
4. List of at least 3 references, with contact email and phone numbers, who can independently verify past work.
Consultants are responsible for reviewing the terms and conditions provided below and on the Consultant Solicitations page of the FHI 360 website. Consultant must provide full, accurate and complete information as required by this solicitation and its attachments.
7. Disclaimers and FHI 360 Protection Clauses
· FHI 360 may cancel the solicitation and not award.
· FHI 360 may reject any or all responses received.
· Issuance of the solicitation does not constitute an award commitment by FHI 360.
· FHI 360 reserves the right to disqualify any offer based on offeror failure to follow solicitation instructions.
· FHI 360 will not compensate offers for response to solicitation.
· FHI 360 reserves the right to issue award based on initial evaluation of offers without further discussion.
· FHI 360 may choose to award only part of the activities in the solicitation, or issue multiple awards based on the solicitation activities.
· FHI 360 reserves the right to waive minor proposal deficiencies that can be corrected prior to award determination to promote competition.
· FHI 360 may contact candidates to confirm contact person, address and that bid was submitted for this solicitation.