Entreprise: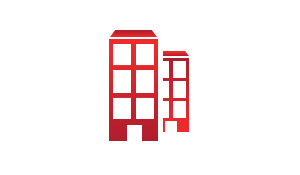 ORIFLAME TUNISIE
Secteur:
commerce / vente / distribution
Taille:
Entre 20 et 100 employés
Description de l'annonce:
Sales Support Specialist Tunisia
Have a dream? You're at the right place!
Oriflame is the company that began with a dream to help people change their lives for better – to fulfill their dreams. We are inspired by dreams and committed to making them a reality.
Inspired by dreams of beauty
You'll love our wide-range of beauty & wellness products with the best of nature, science and trends - created in Sweden.
Inspired by dreams of success
We offer you the opportunity to develop your full potential, work with a team of passionate people and pursue your own vision of success.
Inspired by dreams of change
Be proud to be with a company that has helped millions of people around the world Look Great, Make Money and Have Fun – for over 50 years!
Feeling inspired? Welcome to your dream job!
Oriflame Tunisia is now looking for Sales Support Specialist to further strengthen our team.
Sales Support Specialist is a member of Marketing team and is responsible for planning, managing and executing sales programs and actions.
Your responsibilities
· Planning, implementation and management of sales programs: planning sales programs and actions, preparation of necessary reports monitoring their effectiveness, implementing appropriate communication (both internal and external).
· Analysis: preparing reports and analyses to draw conclusions, updating the coming plans based on past learnings.
· Sales tools & print materials distribution:production & planning of training and printed materials distribution.
· Cooperation with creative teams:briefing on the needed materials, handling the proofing process of visuals' creation.
· Collaboration with other departments: maintaining active contact with other departments of the company, events organization.
What we are looking for
Open and communicative person to provide efficient communication with local market and regional teams. The person should be creative and willing to learn about Direct Selling industry. S/he needs to demonstrate strong interpersonal and negotiating skills, be independent as well as have the ability of logical thinking and analysis.
Qualifications & experience
University degree in Marketing or Business
3 years' experience in Marketing/Sales position is required
§ Knowledge of MS Office (Excel mastering is a must)
Proven analytical and communication skills
Can-do, proactive attitude and the ability to multi-task
Native in French and Arabic
Fluent in English, both written and spoken
§ Willingness to travel
What we offer

Working at Oriflame means working in a global company defined by a dynamic culture, meaningful work and professional growth; this is what we offer our employees. As an employer we demand a lot of our people, but we also empower them to live up to their challenges, to have an entrepreneurial spirit and to deliver on our brand promise. And, importantly, we recognize their efforts and reward their achievements.
What is more:
· Modern company with positive energy
· Full-time employment contract
· Free health care

Is this the perfect match for you?
Please apply as soon as possible via the link below and attach your CV and cover letter in English (optional). We screen the applications continuously.


Job title: Sales Support Specialist
Reports to: Marketing & Sales Support Manager Tunisia
Employment type: permanent
Application deadline: 22.11.2020
Starting date: asap
Location: Tunis