Entreprise: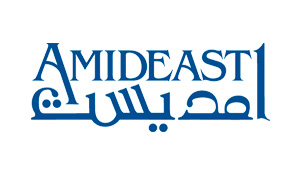 AMIDEAST
Secteur:
enseignement / formation / puériculture
Taille:
Entre 20 et 100 employés
ONG
Description de l'annonce:
AMIDEAST Tunisia
Sales Representative
______________________________________________________________________
Supervisor: Country Director
Position: Sales Representative
Status: Full time (40 hours per week), salaried position with sales bonus
Location: Tunis office, with periodic in-country travel
______________________________________________________________________
America-Mideast Educational and Training Services, Inc. (AMIDEAST) is a private, nonprofit organization that strengthens mutual understanding and cooperation between Americans and the peoples of the Middle East and North Africa. Every year, AMIDEAST provides appropriate English language skills training, educational advising and testing services to hundreds of thousands of students and professionals in the Middle East and North Africa; supports numerous institutional development projects in the region; and administers academic exchange programs. AMIDEAST Tunisia offers a series of products in English language training and a variety of Educational and Testing Services (ETS) tests, including the TOEIC® (Test of English for International Communication), TOEFL® and ITP.
Under the supervision of the Country Director, the Sales Representative is responsible for increasing both corporate sales and general enrollment for AMIDEAST's English language and test sales. The focus is on greater Tunis, although sales in other cities in Tunisia are also important. The Sales Representative will expand and maintain key sales relationships with Tunisian enterprises, corporations, ministries, universities and NGOs. This will involve coordinating all related sales activities with relevant AMIDEAST staff, including the supervision of a sales assistant. The Sales Representative is primarily responsible for meeting and exceeding annual sales targets, as well as broadening AMIDEAST's client base in the business community.
Responsibilities:
Lead all sales for AMIDEAST Tunisia with oversight of the organization's strategic and operational sales activities;
Forecast sales targets as per the annual budget and ETS business plan and ensure they are met, ensuring growth of each of the various products;
Maintain sales volume, product mix, and selling price by keeping current with supply and demand, changing trends, economic indicators, and competitors;
Establish sales objectives by forecasting and developing annual sales quotas for different sectors, particularly relating to ETS products;
Maintain relationships with existing Authorized Distributors of ETS products and develop more distributors in key Tunisian cities.
Provide market feedback to senior staff regarding competitive offerings and generate product development ideas.
Provide expertise on selling prices in conjunction with relevant AMIDEAST's staff by monitoring costs, competition, and supply and demand.
Produce weekly sales reports and communicate regularly with the Country Director regarding sales developments.
Supervise a Sales Assistant who will provide backstopping, communication and logistical support to aid sales efforts.
Maintain professional and technical knowledge by attending educational workshops; reviewing professional publications; establishing personal networks; participating in professional societies. Maintain excellent technical understanding of all products.
Communicate effectively and work collaboratively with relevant staff, including the Director of the English Language Department, Testing Department Manager and Customer Service Manager, and their staff, in order to exceed sales goals and develop proposals that address client needs and objectives
Represent AMIDEAST at various conferences and sales conventions or fairs through presentations, and attendance at booths.
Provides the Director of Finance and relevant accounting staff with a monthly accounting of sales, with purchase order back-up, to ensure timely billing and collections.
Qualifications
Education: A university degree equivalent to a license or higher in business or marketing.
Experience: At least two years in a sales position, in which the applicant developed a client base through direct sales and marketing. Excellent negotiation skills, proven track record of successfully pitching for new business.
Languages: Strong English, fluent French and fluent Arabic.
Knowledge: Intimate understanding of greater Tunis and its business and educational community. Ability to bring an existing professional network a plus. Knowledge of both the Tunisian and the American educational systems preferred.
Mobility: Ability to drive one-self around Tunis, and conduct periodic visits to other cities and towns independently.
Interested applicants should submit their resume to AMIDEAST TUNIS
Recruitment will be on a rolling basis until the position is filled. There is no deadline. No phone calls please.