Entreprise: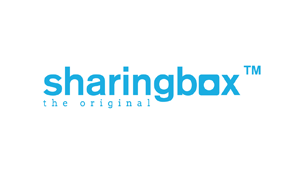 DIGIBOX
Secteur:
commerce / vente / distribution
Taille:
Moins de 20 employés
Description de l'annonce:
sharingbox is looking for an Event Coordinator to lead the internal day-to-day projects for our Tunisian and Nordic teams. Our new team member will guide and motivate the teams and take decisions to ensure projects run smoothly. They will ensure expectations are clearly communicated across internal teams and business partners.
You will:
- Gain knowledge and experience in Event Planning and Project Management
- Gain the opportunity to make an real impact in a growing company
- Participate in creative marketing campaigns
Primary Responsibilities:
- Lead and support the team throughout the creative process; navigating any problems that may arise and providing solutions.
- Effectively manage and communicate project updates, changes, risks, budget status and tasks among the team.
- Review the project for accuracy, functionality and usability, keeping in mind the objectives defined in the brief.
- Identify the resource allocation (internal and/or external) and general timeline needed to complete projects, keeping appropriate parties informed as dates and expectations change.
- Other duties and responsibilities as assigned.
Skills:
- Excellent written and spoken English (level C1 on EU scale)
- Thrive on efficiency and organization
- Excel in problem solving and collaboration with internal teams and clients
- Excellent communication skills
- Can-do attitude
- Ready to take on new responsibilities as the company grows
Who we are:
Sharingbox works with major brands such as Nike, Mercedes, Coca Cola and more in over 20 countries worldwide to boost marketing campaigns and customer relationships. Learn about our photo and video experiences as well as marketing tools by visiting our website: www.sharingbox.se
Please send a CV to apply.