Entreprise: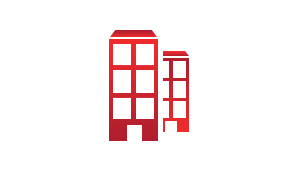 Entreprise Anonyme
Secteur: autres
Taille: Entre 20 et 100 employés

Description de l'annonce:
The International Committee of the Red Cross (ICRC), Libya Delegation, currently relocated to Tunis, launches a recruitment notice for his economic security department a position based in Tunis in an English speaking work environment:
ASSISTANT
Bilingual Arabic/English
Minimum required knowledge & experience:
· High school or professional diploma
· Three year of work experience in a similar field
· Written and oral fluency in English and Arabic
· Computer fluency, especially in Words and Excel software,
· Autonomous; good rigor, method and analytical skills
· Capacity to apply ICRC rules and procedures
· Capacity to treat information confidentially
Main responsibilities:
● Assists the EcoSec Program Manager in supporting the field activities for Economic Security (with integrated and transversal approach).
● Maintains contacts with national society at Head Quarter, population, suppliers, etc.
● presents the ICRC principles, mandate and activities to interlocutors and beneficiaries.