Entreprise: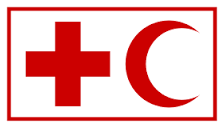 IFRC
Secteur:
autres
Taille:
Moins de 20 employés
ORGANISATION INTERNATIONALE TRAVAILLANT DANS LE DOMAINE HUMANITAIRE
Description de l'annonce:
Make sure to put the title of the vacancy you are applying to as the subject of your email, otherwise your application will NOT be considered.
Job purpose
The Finance Admin Officer provides support to IFRC North Africa Office and IFRC Libya Country Office in the delivery of finance and administration services in support to the operational programmes.
Job duties and responsibilities
§ Responsible for the administration and finance validation of all payments in all currencies for the Office. This includes, among others, local staff salaries' calculation and payment, social security, tax, staff benefits, and deductions.
§ Check and verify that payments are properly documented and ensure compliance with the procedures.
§ Check and validate payment authorizations, reconcile bank transfers, obtain the monthly bank statements and prepare the monthly bank reconciliation and cash count.
§ Follow up on a monthly basis the reimbursement of private expenses from the Office staff.
§ Monitor and closely follow up the working advances to the national societies and to the international and local staff. Ensure that advances are reconciled and cleared on a regular basis.
§ Prepare and monitor the Office's budgets, including revisions, whenever required.
§ Prepare the project expenditure approval requests for the Office projects and any subsequent revisions.
§ Monthly closing of the Office accounts in Coda.
§ Ensure the validity and reconciliation of all Balance sheet accounts.
§ Obtaining the project forecasts. Review and prepare the monthly cash request.
§ Carry out finance training for Office and National Society staff when appropriate and/or requested.
§ Prepare financial reports and/or financial analysis for the programs, when requested.
§ Process monthly financial transactions through Coda financial system; effectively use Apple and Business Objects systems.
§ Ensure that monthly field returns' files are properly documented before submitting for checking. Maintain a proper filing system for all financial documentation.
§ Perform other finance related duties and responsibilities as may be assigned by the Country Cluster, Libya Country Office and Zone Finance Unit.
§ Supervise administrative services within the Tunis office such as
- Organize travel arrangements for staff and visitors
- Co-ordinate and organize appointments and meetings
- Assist with internal and external events planning and implementation
- Monitor and maintain office supplies
§ Perform other related duties as required
Duties applicable to all staff
| | |
| --- | --- |
| 1. | Actively work towards the achievement of the Federation Secretariat's goals |
| 2. | Abide by and work in accordance with the Red Cross and Red Crescent principles |
| 3. | Perform any other work related duties and responsibilities that may be assigned by the line manager |
Position Requirements
| | | |
| --- | --- | --- |
| Education | Required | Preferred |
| Accounts/Finance / Administration/Business Studies Diploma or any appropriate professional qualification in Finance. | X | |
| Appropriate computer knowledge related to Finance. | X | |
| Experience | Required | Preferred |
| At least 3 years experience in finance/accounts. | X | |
| Experience in supporting staff | x | |
| Competent in Financial Control and reporting at all levels | X | |
| Experience of working with the Red Cross Red Crescent Movement or with another humanitarian or international organization an added advantage | | X |
| Knowledge and Skills | Required | Preferred |
| Committed to the Red Cross Red Crescent mission and principles | X | |
| Organization and planning skills | X | |
| Ability to work under pressure | X | |
| Flexibility | X | |
| Analytical thinking | X | |
| Computer literate | X | |
| Languages | Required | Preferred |
| Languages: English and Arabic | X | |
| Languages: French | | X |