Entreprise: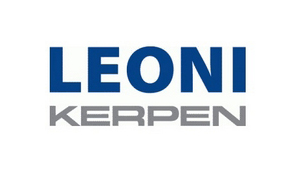 LEONI
Secteur:
automobile / moteurs / engins mécaniques
Taille:
Plus de 500 employés
Description de l'annonce:
Challenges:
· Compliance with the applicable statutory
· Company rules and safety
· Compliance with the in IT-strategy defined conditions
· Compliance with Information security Guidelines
· Compliance with the department process guidelines
· Compliance with quality requirements
· Customer satisfaction, Respect of deadlines
· Compliance with quality requirements, Cost saving
· Organization and cleanliness.
· Ensure the department activities in the domain of SAP Financial Accounting and Controlling (SAP FI/CO):
· General Ledger,
· Accounts Payables,
· Accounts Receivables,
· Asset Accounting,
· Cost element and Cost Center accounting,
· Profit Center Accounting,
· Product Costing
· Interfaces ERP-Systems (in Production environment) to SAP
· SAP MM/SD-Fin integration
· Electronic invoicing
· Narapplis Purchasing
· Contribute and give User-Training on new functionality
· Improve usage of SAP system Clarify new demands with local Departments and prepare requirement specifications
· Organizational consultancy in accordance with system solutions, and proceed with system adjustments and enhancements (in coordination with the central Team)
· Monitoring interfaces from / to other ERP-Systems (i.e. in Production or Administration Environment) and fixing disturbances, Contact the central Team for Third-Level Support
· Prepare documentations (e.g. training documentations, regulation, compliance, archive)
· Contribute and support in the different project phases:
· Improve communication between the central Team and local Dept.,
· Support authorization concept,
· Support Data Migration,
· Support Go-Live on site,
· Support local Departments throughout the project
Qualifications:
University degree

Finance, Controlling, Accounting, Economics Applied or Business Computer Science. Knowledge in Business Administration and / or Production environments is advantageous

IT:Good Computer skills (MS-Office)

Fluent English and French (written and spoken) German is advantageous

At least 2 years of professional working experience in a similar position (in Finance and Controlling or IT-Support of Finance-Solutions)

Profound knowledge and understanding on all IT processes of Finance and Controlling.

Knowledge in IT processes related to Business Administration, HR or Production is advantageous.

Knowledge in modules SAP Finance and Controlling is required

Strong interpersonal skills, analytical and problem solution oriented thinking

Attention to detail

High level of accuracy and very good organizational and communications skills

Creative and eager to work in and able to integrate into an international Environment

Team work and work under pressure in IT-Support environment

Must be prepared to travel internationally (especially to Germany).