Entreprise: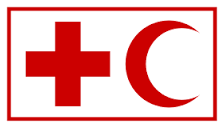 IFRC
Secteur:
autres
Taille:
Moins de 20 employés
ORGANISATION INTERNATIONALE TRAVAILLANT DANS LE DOMAINE HUMANITAIRE
Description de l'annonce:
For those who are interested in the above mentioned position, kindly submit your CV with the cover letter to the HR personnel, email: hr.mena@ifrc.org
Make sure to put the title of the vacancy you are applying to as the subject of your email, otherwise your application will NOT be considered.
Only shortlisted candidates will be contacted within 2 weeks after the ad is closed.
The Field Officer is responsible for fulfilling the following tasks for the IFRC Tunis North Africa Office in accordance with the Migration project guidelines:
· Supervise and coordinate the implementation of all project activities;
· keep an overview of the activities of LRCS in the field of migration/protection,
· Develop and maintain positive working relationships with LRCS
· Maintain regular liaison with the LRCS Migration and protection project managers;
· Participate in office meetings.
· Organize trainings and events in collaboration with the LRCS Migration and protection project Coordinators.
· Ensure timely and quality preparation and submissions of all project reports;
· Contribute actively to planning as relevant, including work plans.
· Participate in relevant meetings to ensure proper coordination and presentation of project activities;
· Travel in the field as may be requested to ensure proper implementation, coordination and monitoring of the activities.
Duties applicable to all staff
| | |
| --- | --- |
| 1. | Actively work towards the achievement of the Federation Secretariat's goals |
| 2. | Abide by and work in accordance with the Red Cross and Red Crescent principles |
| 3. | Perform any other work related duties and responsibilities that may be assigned by the line manager |
Position Requirements
Education

Required

Preferred

Undergraduate degree

X

Experience

Required

Preferred

Practical working experience in the field of migration/protection with a Red Cross Red

Crescent National Society or with another humanitarian organization, and knowledge of

Red Cross Red Crescent activities

X

2-3 years of working experience in a similar position in the field of migration/protection

or other related field

X

Extensive experience in project design, management and implementation

X

Knowledge and Skills

Required

Preferred

Committed to the Red Cross Red Crescent mission and principles

X

Good inter-personal and communication skills, ability and willingness to work in a team

X

Excellent communication skills and computer literate

X

Organised, with ability to create a team approach

X

Applicants with a migratory background are specifically invited to apply for this position

X

Languages

Required

Preferred

Languages: English and Arabic

X

Languages: French

X

Competencies (to be filled in by HR)

Skills in fulfilling an advisory/supporting role. Teamwork; commitment to the International Red Cross & Red Crescent Movement; integrity & personal conduct; sensitivity to diversity; flexibility & adaptability; initiative & direction; interpersonal skills; resilience.