Entreprise: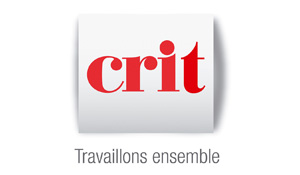 CRIT
Secteur:
recrutement / ressources humaines
Taille:
Entre 20 et 100 employés
Acteur global en ressources humaines: recrutement, intérim, formation et conseil RH.
Description de l'annonce:
CRIT is searching for a multinational company operating in the areas of health care and agriculture
Administration & Finance Officer
Administration & Rep Office support
. Ensure an effective administration
· Plans, administers all Finance operations.
· Manage the Payroll process (CNSS – reporting & follow up with expert accountant)
· Handle HR administrative duties
· Ensure compliance and adherence to company's guidelines and internally defined processes
· Support and coordinate the function of Procurement
. Handle Financial and Administrative local operation.
. Monitor functional expenses in accordance with company profit goals and saving plan
. Ensure forecasting short and long-range cash requirements to assure adequate funds are
available.
. Manage banking transactions
. Protect business assets by executing sound internal controls, internal auditing in accordance with the local and regional, and group standards
. Perform other related professional financial and administrative functions as assigned.
. Coordinate to resolve transport issues in collaboration with Supply Chain and customers
. Provide distributors with all required information's about local activities
. Assist and monitor logistics of communication actions
. Elaborate and monitor operating Budget
. Manage all daily required administration and finance operations
Human Resources
. Establish and monitors employment agreement
.Process payroll and associated reports
. Process payroll tax reports and transfer related payments
. Ensure that human resource files and records are maintained in accordance with legal requirements and Company policies and procedures in collaboration with Rep Office Manager
. Ensure that local HR guidelines according to the group one are applied
. Ensure all administrative duties (annual leave, Absences, certificates…)
LEGAL
. Monitor the health insurance records and reimbursements
. Participate in relevant HR matters including recruitment, termination, contract and counseling
. Monitor, in consultancy with the regional Legal department, all contracts, agreements and
internal policies and ensure that they are in compliance with all statutory or legal requirements
. Continuously monitor compliance with statutory obligations and advise management
accordingly Liaise with lawyers, insurance Companies, Local administrations
Procurement
. Control the travel expenses in accordance with the local travel regulation
. Ensure all required reporting about Travel spend & fleet
. Support and coordinate the function of Procurement
Required Profile:
Academic Background: Graduate degree in Economics, Finance or Administration.
Experience: Confirmed experience in finance and HR preferred within multinational company.
Languages: French , English, Arabic
Strong skills in MS Office
Personal Qualifications:
Very good leadership skills
Managerial and Organizational skills, which are essential for managing every type of administrative job responsibility.
Good Interpersonal skills
Effective written, listening and verbal communication skills
Analytical and problem solving skills.
Time and stress management skills (ability to work within deadlines)