Entreprise: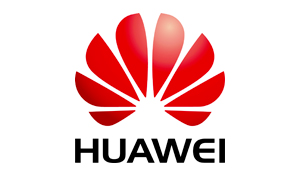 HUAWEI TECHNOLOGIES
Secteur:
informatique / télécoms
Taille:
Entre 100 et 200 employés
Huawei's products can be divided into the following categories: fixed network, mobile network, data communications, optical network, software & services and mobile terminals --- ranging from switching, integrated access network, NGN, xDSL, optical transport, intelligent network, support network, GSM, GPRS, W-CDMA, cdma2000 1x, full series of routers and LAN switches, videoconferencing to other key telecom technology fields. Most important of all, Huawei products are based on its independently designed ASIC chips. Its ASIC designing capability is among the most advanced in this field worldwide.
Description de l'annonce:
PFC (Project Finance Controller )Responsibilities:
1. Project Performance Manager:
Estimation: How much money will be spent, how much money will be earned,
Budget: How much money can be spent, how much money can be earned,
Account: how much money has been spent, how much has been
Final accounting: finally spend much money, finally earned how much money
2. Integrator of finance special value:
Project-level financial activities like tax, collection, credit, insurance etc.
Provide project-level financial solution
Promoting acquired high quality contracts and financial risk.
3. Project accounting Quality Manager:
Manage project accounting quality
Manage project report quality
Ensure financial data accuracy
Support financial compliance
Social recruitment requirement
Exigences de l'emploi:
1、Education background: above bachelor degree
2、work experience: above 1 year financial work experience, the one have the budget, accounting, cost management and financial analysis experience got priority
3、Language: fluent English, or with French is preferred
4、Good team cooperation, coordinating, communication skill
Huawei internal requirements:
1、optimistic, positive, and willing to do financial work
2、PCM experience is preferred
ONLY ENGLISH CV WITH A PROFILE PICTURE WILL BE CONSIDERED