Entreprise: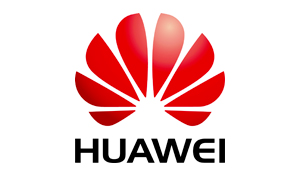 HUAWEI TECHNOLOGIES
Secteur:
informatique / télécoms
Taille:
Entre 100 et 200 employés
Huawei's products can be divided into the following categories: fixed network, mobile network, data communications, optical network, software & services and mobile terminals --- ranging from switching, integrated access network, NGN, xDSL, optical transport, intelligent network, support network, GSM, GPRS, W-CDMA, cdma2000 1x, full series of routers and LAN switches, videoconferencing to other key telecom technology fields. Most important of all, Huawei products are based on its independently designed ASIC chips. Its ASIC designing capability is among the most advanced in this field worldwide.
Description de l'annonce:
Skills & Competence
Strong Honesty and integrity. Hardworking, Diligent, Fast Learning, Excellent at Office software. Can bear great working pressure and take a high workload and willing to work overtime.
Excellent communication &negotiation skills and Strong dedication to job and Hard Will to overcome difficulty.
Fast in organizing multi-type tasks and strong working efficiency. Very Careful, details oriented, and systematic thinking to organize work.
at least 5 years procurement related working experience, multinational company experience is preferred. preferably in Telecom and/or IT Industry.
Fluent in English (both writing and speaking)
Business experience/understanding the Country / Regions and telecom business environment
Good experience (3 years+) in performing commercial negotiations, signing legal contracts, Managing supplier performance and follow-up.
Experience in project management
Good knowledge of the Huawei organization, products and customers (cross border thinking)
Good knowledge of the supplier market in commodities
General knowledge of marketing, sales and financial report
Good understanding of contract terms and conditions
Conflict Management and Problem solving
Communication, Influencing, Networking and Analytic skills
Strategic and tactical thinking
Proactive
Main Job Tasks:
Make official bidding and Negotiate with different category suppliers to cost down and accept Huawei target price.
Push and monitor supplier and other Dept. to implement Huawei various procurement policy and
procedure to avoid internal control risk.
Work out various reports about managing suppliers like PO fulfillment, performance evaluation,
supplier grading etc. Solve the suppliers' and Huawei problem for mutual cooperation.
Source and Audit Suppliers in different procurement categories like telecom installation, civil work,
logistics, drive test, Admin. etc.
Act as procurement depart. responsible person if delegated by procurement supervisor.
And other tasks assigned by procurement supervisor.
Responsibility:
- Procurement Category strategy development
- Commercial negotiation in project or annual basis
- Guarantee bidding cost down KPI achievement
- Establish supply base management (including supplier evaluation, contract management, KPI and risk management)
- Supplier benchmarking and analysis across Countries / Regions
- Establish, maintain, monitor and develop business relationship with suppliers
- Perform Sourcing Market Analyses
- Effective sourcing involvement in sales process and ensure sourcing strategy implementation.