Entreprise: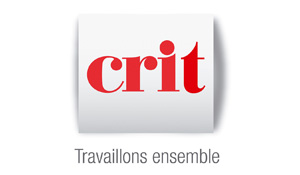 CRIT
Secteur:
recrutement / ressources humaines
Taille:
Entre 20 et 100 employés
Acteur global en ressources humaines: recrutement, intérim, formation et conseil RH.
Description de l'annonce:
CRIT recruits for a French IT services company
BUSINESS ANALYSIS ENGINEER
You will be responsible for :
- Quick grow competence on specific and rich IT applications in the field of aviation
- Writing applications validation testing based on the specification file, ensuring that tests cover all of the requirements in the specification dossier (write test on the HP QC tool or simple Excel file, depending on project)
- Perform Validation tests
- Create and push defects/bugs detected in the validation phase to the project manager for correction (using the HP QC tool)
- After growing competence on the dedicated application scope, you will be the functional referent on this scope and will have to support our customer on all topics/decision on your perimeter.
Rquired profile:
Education: IT engineer oriented software engineering (obtained from state establishment or From ESPRIT)
Personal Qualification
- Very serious, voluntary and not hesitating to absorb a very large workload.
- Involved at 100% in customer satisfaction.
- Available and completely autonomous.
- An ability to learn very quickly (even in areas completely unknown)
- A strong analytical skills and understanding of the needs
Required languages
- An excellent level of French (spoken / read / written)
- An excellent level of English (spoken / read / written)
Technical SKILLS :
- HP QC (HP ALM)
- SVN
- Agil
- V-Model