Entreprise: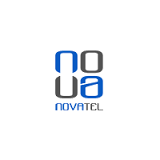 NOVATEL IT
Secteur:
informatique / télécoms
Taille:
Entre 20 et 100 employés
NOVATEL IT GROUP delivers end-to-end Telecommunications, IT and Engineering services to leading operators and vendors, and business development support in major industries. With over a hundred dedicated professionals and offices already established in Tunisia, Algeria, Libya, Morocco, UAE and local partners in West Africa (Senegal, CIV, Mali, Burkinafaso), NOVATEL IT GROUP provides a full range of services in Network Deployment, Network Engineering, Technology Services, and Business Development outsoursing.
NOVATEL IT GROUP has become one of the fastest growing telecom solutions providers in the MEA region by delivering innovative solutions and project success.
Description de l'annonce:
Our client is a network installer. A strengthening of activity in their subsidiaries requires the integration of new employees with the possibility of international travel.
We are looking for FTTH expert consultant