Entreprise: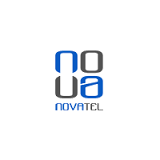 NOVATEL IT
Secteur:
informatique / télécoms
Taille:
Entre 20 et 100 employés
NOVATEL IT GROUP delivers end-to-end Telecommunications, IT and Engineering services to leading operators and vendors, and business development support in major industries. With over a hundred dedicated professionals and offices already established in Tunisia, Algeria, Libya, Morocco, UAE and local partners in West Africa (Senegal, CIV, Mali, Burkinafaso), NOVATEL IT GROUP provides a full range of services in Network Deployment, Network Engineering, Technology Services, and Business Development outsoursing.
NOVATEL IT GROUP has become one of the fastest growing telecom solutions providers in the MEA region by delivering innovative solutions and project success.
Description de l'annonce:
Our client is a network installer. A strengthening of activity in their subsidiaries requires the integration of new employees with the possibility of international travel.
We are looking for PCM
Build and control the global planning according the regional reports and plannings
Build and control the PAC/FAC of the project
Build and control the PO report with PAC/FAC information
Check the planning with customer's forecasts
Check the supply chain deliveries according to the global planning Track and Analyze project inventory and make proper actions to clean the inventory to increase KPI
Track project revenue recognition and make proper investigation on issues blocking the revenue recognition and follow up the progress
Correct project anomalies via HUAWEI internal system and increase corresponding KPI
Chinese\French\English three language speaking is mandatory
Proactive, target oriented, project result driven
Deeply understand HUAWEI internal process, and ensure project execution meet all internal requirement in order to recognize Revenue and offset inventory and other internal KPI.
E2E Track Purchase Orders (PO) status. PO-MR-I&C-PAC-REVENUE-FAC
Client satisfaction in Post-sales phase.
Project installation/integration global report
Project internal report
Project customer report
The project schedule and timely receipt of PAC and FAC.
Field project progress and issue solving.
Subcontractor performance management.
Some Project management on sub part of the project
Other jobs required by PM
Experiences in telecom vendor(Nokia\Ericsson\Alcatel-lucent\ZTE, etc) or operator (Orange\SFR\Bouygues\Free, etc) is preferable
Strong logical understanding, computer or telecom technical background is preferable