Entreprise: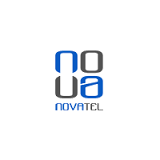 NOVATEL IT
Secteur:
informatique / télécoms
Taille:
Entre 20 et 100 employés
NOVATEL IT GROUP delivers end-to-end Telecommunications, IT and Engineering services to leading operators and vendors, and business development support in major industries. With over a hundred dedicated professionals and offices already established in Tunisia, Algeria, Libya, Morocco, UAE and local partners in West Africa (Senegal, CIV, Mali, Burkinafaso), NOVATEL IT GROUP provides a full range of services in Network Deployment, Network Engineering, Technology Services, and Business Development outsoursing.
NOVATEL IT GROUP has become one of the fastest growing telecom solutions providers in the MEA region by delivering innovative solutions and project success.
Description de l'annonce:
Our client is a network installer. A strengthening of activity in their subsidiaries requires the integration of new employees in Europe with the possibility of international travel.We are looking for Technical support 4G.
Technical Support Huawei Validation 3G for Huawei customers Responsible for technical support for 3G operations Technical issue handling and discussion with Huawei level 2 support, R&D and Customer team Responsible for internal process compliancy during operations and validation.
Skills and experience required :
· Familiar with mobile operators validation process.
· Good knowledge of wireless technology (2G/3G/LTE) and basic IP knowledge.
· Strong knowledge of 3G technology.
· Knowledge of Huawei Radio equipments
· Proven ability to diagnose and localize technical problem using logical analysis techniques
· Flexible to work under pressure and to meet deadlines
· Strong organizational, interpersonal, presentation, communication & team work skills
· Ability to communicate easily with customer about technical issues
· Ability to suggest solutions and pro-active personality
· Fluent in English and in French (French mother tongue)